ALL SOLD - For Sale, x6 Desire Power LiPo Battery 6S 8300mah 35C-70C 22.2v DP8300XP35-6S + Peli case.
These were used on my drone, i have now sold the drone hence these are for sale.
They are 6S 22.2v 8300mah Lipo battery's.
Continuous discharge C rating of 35C (290.5 Amps) with a Burst discharge of 70C (581 Amps).
They are capable of delivering a lot of power when needed.
Fitted with XT 90 Antispark Connector (which compatible with normal XT90).
They retail at £140 each new. Grab yourself a bargain.
They have had around 20-25 cycles each, and have always been stored at the correct voltage, charging just before use only ever at 1C.
Link to battery details -
http://www.buildyourowndrone.co.uk/6s-lipo-battery-8300-mah-35c.html
Any questions please ask.
Price for all 6 batterys + peli case £ 280 + delivery (approx £30)

*** Please note there are 6 batterys not 8 as shown in the photo ***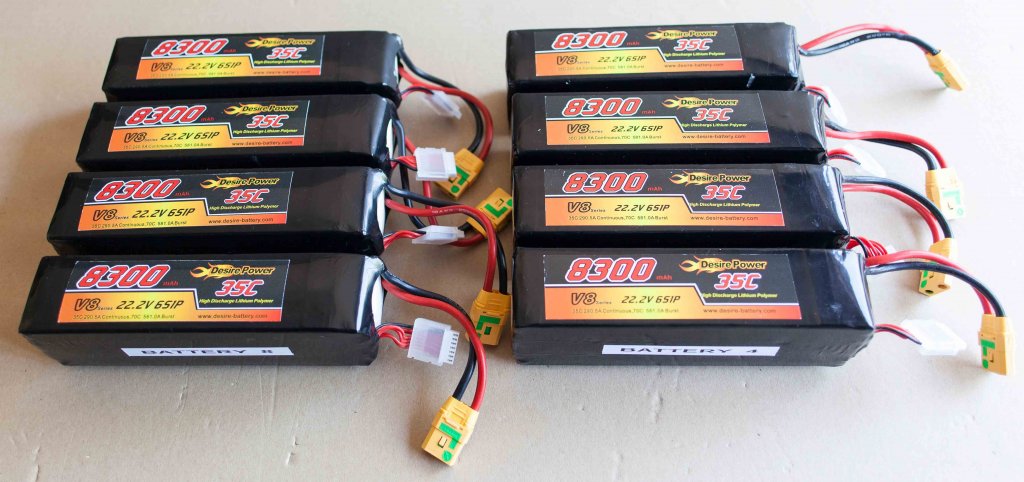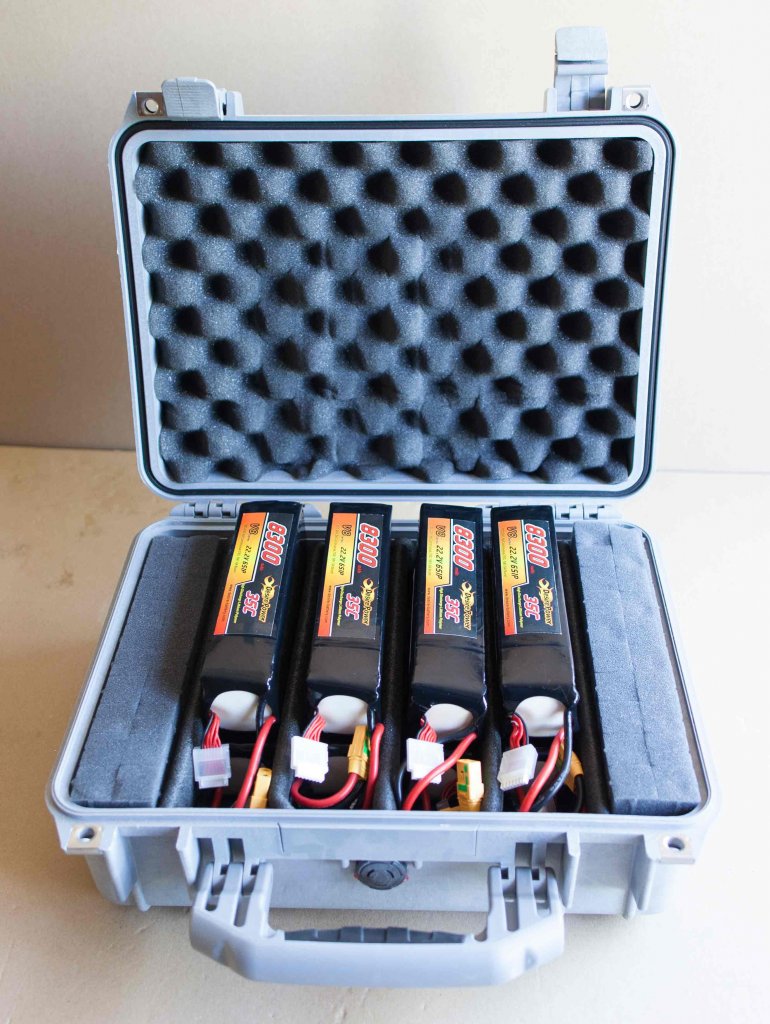 Last edited: