Drone regulations could put local entrepreneurs out of business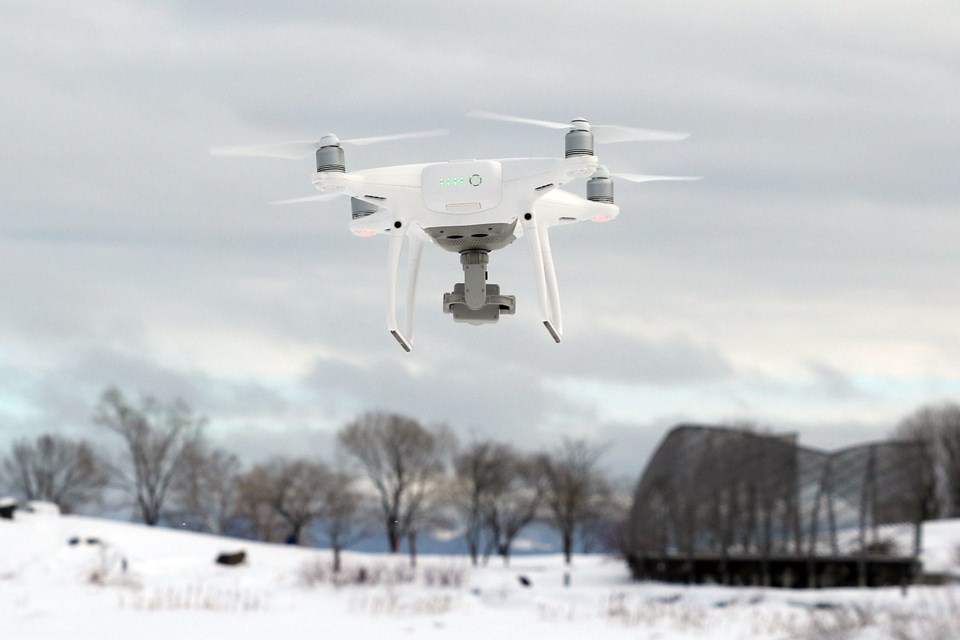 Transport Canada regulations, set to roll out on June 1, would make it illegal to fly most drones in Thunder Bay and require a significant investment to be able to do so legally.about 14 hours ago by: Leith Dunick
1 / 3 New drone regulations, scheduled to come into effect on June 1, would make it illegal to fly a drone like this in Thunder Bay. (Leith Dunick, tbnewswatch.com)
THUNDER BAY – A Thunder Bay drone operator says new regulations to fly the machines in Canada will have a significant impact on his business.
He's also worried the rules, scheduled to come into effect on June 1, will put others out of business and leave thousands of hobbyists not legally allowed to fly their drones.
Alan Auld, an owner of Imagine Films and a licensed drone operator, said as things stand, he won't be able to fly his drone, as it does not meet the standard under the new regulations, introduced last week by Transport Canada.
"It'll put the aerial portion of my business out of business," Auld said.
Auld, who follows the current regulations to the letter anytime he flies, says the problem doesn't lie with like-minded operators.
But because of an explosion of drone sales, there are those who don't think the rules apply to them.
"There are too many rogue cowboy operators. You can go to your local electronics store and buy one of these for $600 and then you can be up in the air and have no idea of safety. And that's all (the government) has been trying to do is look at safety.
"But I think the regulations they are putting in for June 1 are a bit lazy on Transport Canada's part. They're not looking at the big picture."
The new regulations state that drones cannot be flown within 5.6 kilometres of airports and 1.9 kilometres of heliports.