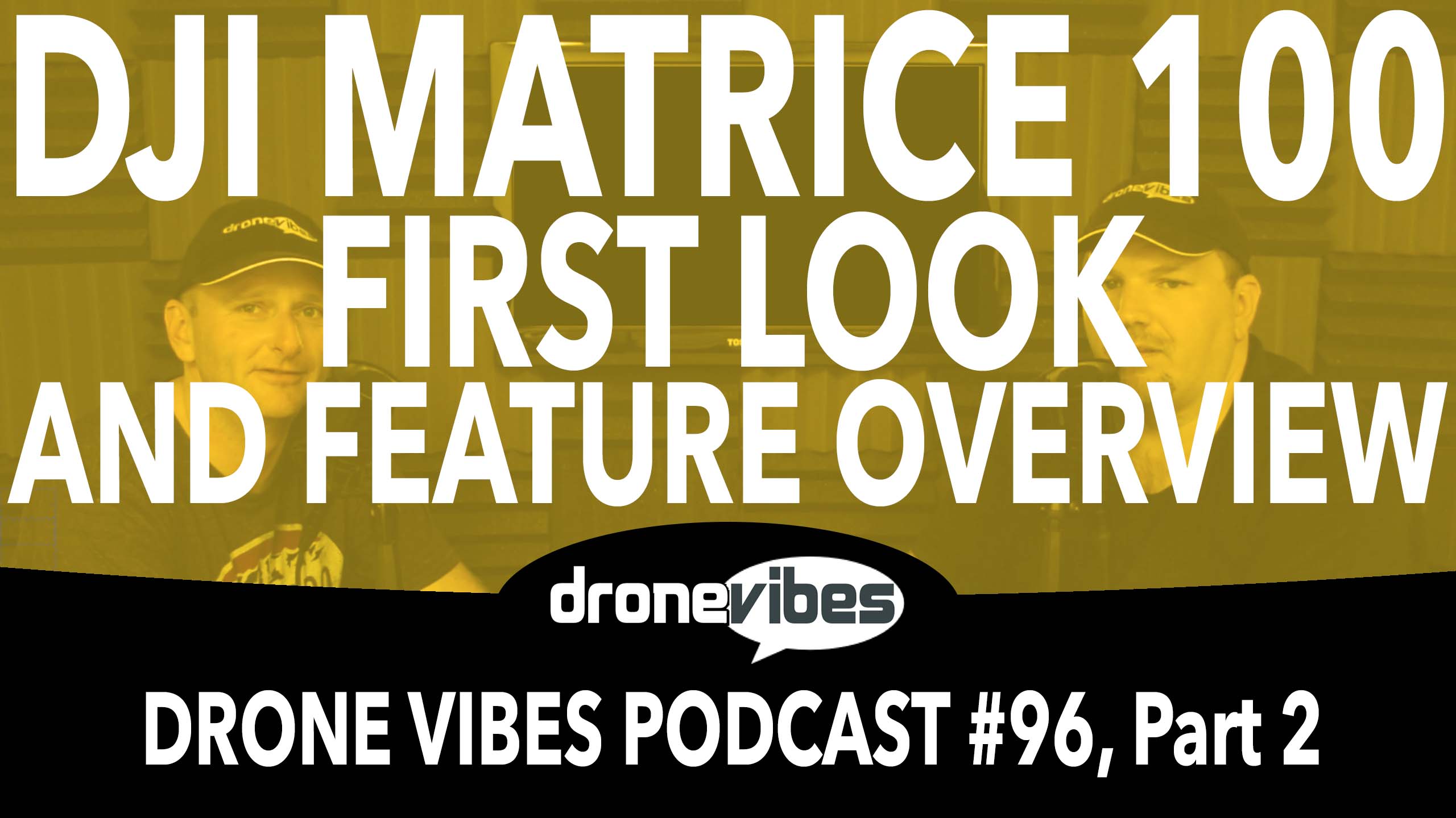 Drone Vibes Video: DJI Matrice 100 Review Part 1 – Platform and Feature Overview
Drone Vibes Podcast Video Segments are now available on Youtube! Enjoy your favorite drone content library, neatly organized into playlists by topics: Business Interviews, Reviews, and Tutorials. 
In this video review, Petr and Erick cover DJI Matrice 100 platform and features.
This is a first of three DJI Matrice 100 review episodes:
Platform and Overview
DJI X5 Camera/DJI Matrice 100 platform.
DJI Guidance Obstacle Sensing system/DJI MAtrice 100 platform.
[youtube https://www.youtube.com/watch?v=qJjkCsq4EKc]
As always, we will be happy to answer any questions – leave us a voice message at DroneVibes.com, look for the voicemail bar along the right edge of the page.