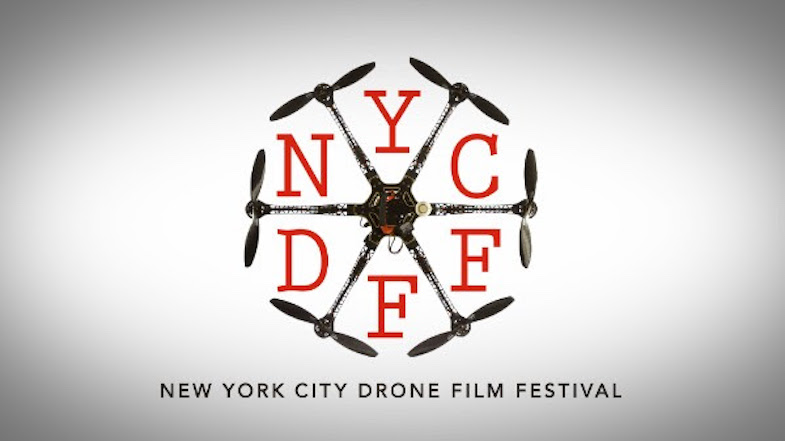 New York City Drone Film Festival Highlights – Quick Look at the Winning Videos
A second NYC Drone Film Festival is on the books, and, quite frankly, you would be hard pressed to find a place with larger concentration of talented people using this great technology to create wonderful, sometimes mind-blowing pieces of art. Events like these are yet another show of how quickly this technology has progressed, and what happens if some really creative people get their hands on it. The winning videos are definitely worth watching for both entertainment and inspiration. This article features a few of my favorite winning videos, along with a short commentary about each of them. Please, leave us your opinion about these videos in the comment section below.
Technical Winner:  Art Of Shades "All Away" by Pascal Anquetil & Colin Solal Cardo
This is my personal favorite. Subject Simplicity meets Technical Complexity in this music video. The simple part is that it really only features two people and a car, the complexity comes in execution – the entire video is a single drone shot. One has to wonder how many takes was needed to create this. My hat's off to this skilled team!
[vimeo 158055411 w=425 h=350]
Architecture: Greystone Rising by Jody Johnson (GlidebyJJ)
Sad, but very captivating video of demolition of a landmark psychiatric hospital. The demolition scenes are played in reverse, creating an interesting illusion of the excavators assembling the building. The tracks and sound bites used in this video add a lot of emotions making this a piece of interesting architectural art project.
[vimeo 158037287 w=425 h=350]
Featuring drones:  Sparked: A Live Interaction Between Humans and Quadcopters by Cirque Du Soliel, ETH Zurich & Verity Studios
This video begins with a quote by Arthur C Clarke: "Any sufficiently advanced technology is indistinguishable from magic", and they really mean it. This very well produced "Cirque Du Soliel style" video uses drones to create a well choreographed dance of lamp shades in a dim workshop. The "swarm" formation flying used in this video is pretty mesmerizing.
[vimeo 158040664 w=425 h=350]
Freestyle FPV: Abandonado by Carlos Puertolas (Charpu)
It is great to see this category in the festival. In this video, Charpu takes you for an amazing ride through a really cool place, showing his uber-human skills when flying into a really tight spaces at a breakneck speed. Hohestly, sometimes I can't even watch it this fast…
[vimeo 158039167 w=425 h=350]
Landscape: Wild Scotland by John Duncan
A very nice collection of beautiful landscape shots from Scotland. This video is a good show of what can be accomplished with simple moves, great framing, and excellent timing of the shots. Well done!
[vimeo 158041074 w=425 h=350]
Showreel: Skynamic
Simply amazing work by the Skynamic team, not afraid to fly some very expensive machines in places most of us wouldn't even want to risk our toys.
[vimeo 158055414 w=425 h=350]
News & Documentary: Hidden Worlds: Son Doong Cave by Good Morning America
Good Morning America Team uses a drone to explore a large cave complex. Once again, a great use for a drone to show places and perspectives impossible to capture in any other way.
[vimeo 158041985 w=425 h=350]
Extreme Sports & Best in Show:  Afterglow: Lightsuit Segment by Sweetgrass Productions
This video features very skilled skiers dressed in lightsuits enjoying night skying in some pretty extreme landscapes. One has to admire the work that must have gone into this video, and some great flying skills in extreme conditions.
[vimeo 158042735 w=425 h=350]
X-Factor: Dance Crazy by Wild Rabbit Productions
A light & entertaining video, following a pretty talented dancer through an old industrial set. Some pretty good indoor flying here.
[vimeo 158055410 w=425 h=350]
Dronie: The Shark Drone by Behind The Mask
Not your usual dronie as this one starts at the bottom of the ocean (yes, under water). Extra points for creativity here!
[vimeo 158037554 w=425 h=350]
Narrative:  The Smallest Empire by Corridor Digital
Nice story, well produced video, however seems a bit more about CG than actual drone shots. It reminds me of the "build your empire style" video game apps. Nevertheless, I'm sure a lot of work went into this one, and it is definitely worth watching.
[vimeo 158037286 w=425 h=350]
Audience Choice Award: Dronie Proposal by Tarsicio Sanudo
Really cute, the author uses his drone to film a surprise proposal to his girlfriend. Great opportunity, pretty amazing setting.
[vimeo 158056306 w=425 h=350]
Definitely a lots of inspiration in these, I can't wait to see the entries into the next year's festival. To stay informed about upcoming movie festivals and submit your work, visit Film Freeway website. You can also check out NYCDFF website here or check out more great videos on their NYCDFF Vimeo channel.
Connect&Comment: Which one of the winning videos is your favorite? Are you considering submitting your work to a movie festival?