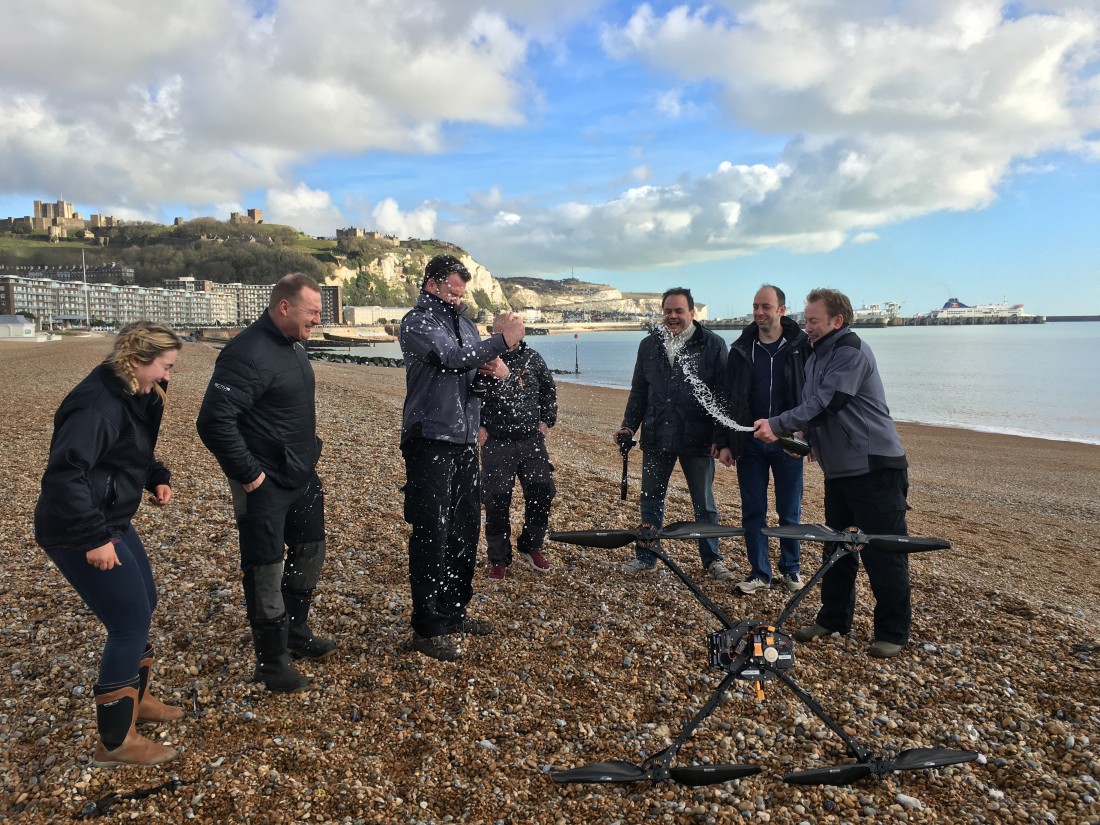 Endure 1 Quadcopter Completes a Milestone 72 Minute Drone Flight Across the English Channel.
Mere 107 years after Louis Bleriot made his mark in aviation history by his legendary first flight across the English channel in his Type XI monoplane, another symbolic aviation milestone took place over this 21.5 mile wide channel separating England from Europe.
Richard Gill, operations director at British UAS company Ocuair, piloted a long endurance quadcopter Enduro 1 from a beach in Northern France to Dover, England. This record endurance flight took 72 minutes to complete, which is about double the 36 minutes it took Louis Bleriot in 1909. The drone was followed by a its pilot and a team on a boat to stay within the line of sight.
While vertical take off and ability to hover in place have been the main attributes of the multi-rotor drones, they still lack behind their winged siblings in endurance. This flight is another important proof of concept that multi-rotor drones can be used over long distances for deliveries, inspections, or rescue missions.
Enduro 1 is a simple large size quadcopter built by VulcanUAV, sports a DJI Naza-V2 flight controller, T-motors and T-props and two 22,000 mAh batteries. No word on a plan to complete this flight autonomously just yet, perhaps a great opportunity and a challenge for another UAS company to make their mark in aviation history…
You can watch the memorable Endure 1 flight in this video:
[youtube https://www.youtube.com/watch?v=AxllRIc5Wos]