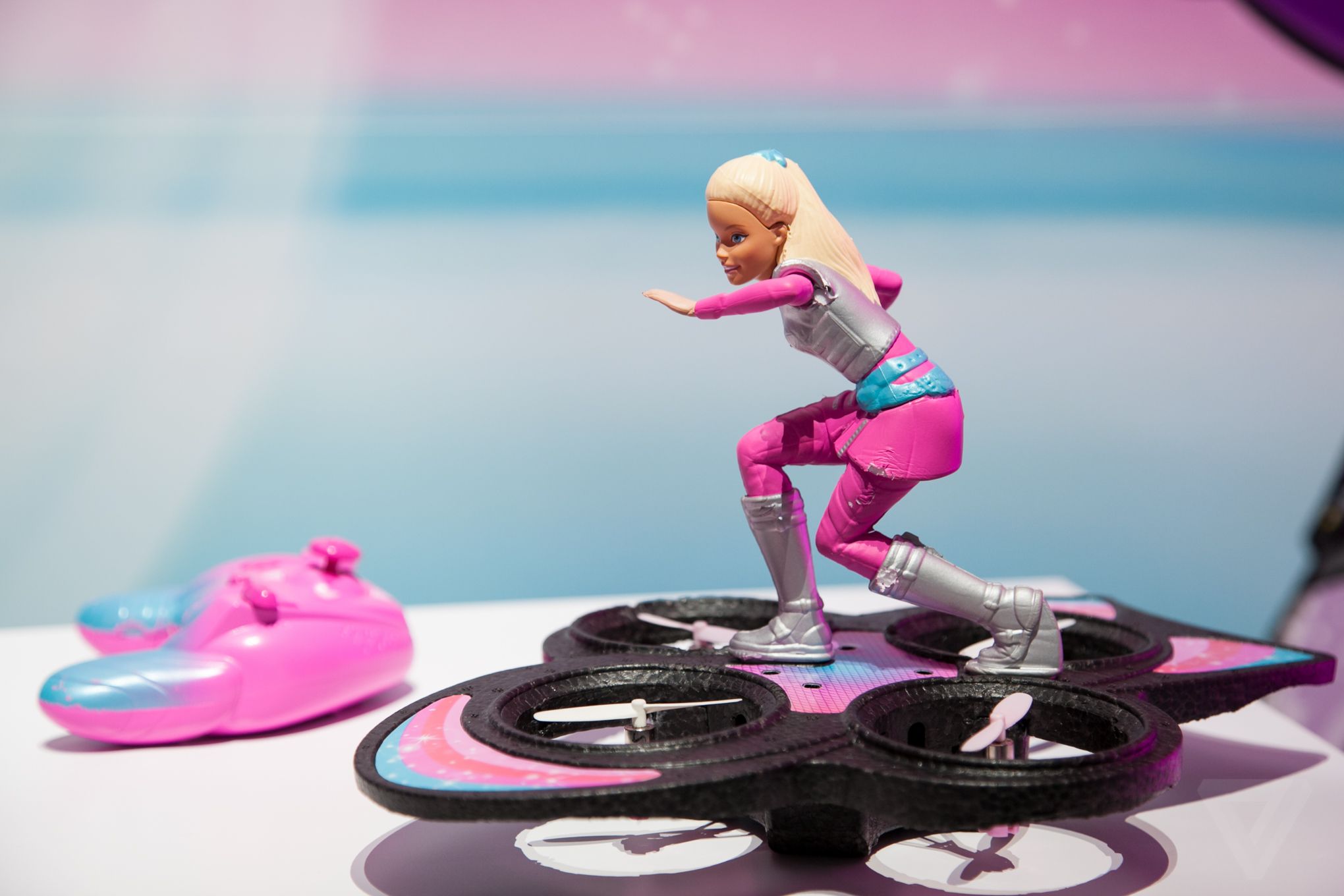 Can Your Child be Fined by the FAA for Flying Unregistered Barbie Drone?
in: Article

Tags:

barbie, droneboard, drones, exemption, faa, fine, multirotor, New Technologies, registration, regulations, toy, uav
note: 3 comments
While we may have to wait a while before seeing a headline like this on the news, this recently introduced futuristic Barbie Star Light Adventure R/C hoverboard Drone and the FAAs drone registration requirement may one day easily lead to a similar situation. This cool Barbie accessory is supposed to hit the store shelves this fall at reasonable $60 price point, and it is sure to be a hit during the next holiday season.
[youtube https://www.youtube.com/watch?v=kB3VJ9vE76Q]
Because this toy weights over 0.55 pounds (250 grams), the "pilot", in this case most likely one of the parents, will need to register with the FAA or face possible fines or even jail time.
There is something seriously amiss when a Barbie toy needs to be registered with a Federal Aviation Authority, while some sates don't even require people to register their guns. Not trying to compare the "drone debate" to the "gun debate" here, but one has to wonder whether a mandatory registration of either really makes things safer.
It was just a matter of time before the fine folks in our government, namely the FAA, found a slick way to get into the wallets of all RC and drone hobbyist, all under guise of "safety" and "accountability". After all, who wouldn't like to collect $5 for every flying toy sold in the US?  After figuring out a way to make money off commercial drone operators through the introduction of the burdensome and pathetically slow section 333 exemption process, this hobbyist drone registration requirement is simply another job justification and a great revenue maker. It is also clear sign of a government that has ran amok. This feeling of government over-reach and dysfunction is exactly what is behind such a huge support for Donald Trump, as many people are simply fed-up with what once used to be a free country.
There is no word on whether the Barbie Drone will be available in blue, so Ken can have some fun too.
Source: The Verge, Twiniversity
Connect&Comment: Did you register your child's toy with the FAA? Do you feel that the mandatory drone registration makes things safer, or is it just another way for the government to get into our wallets?