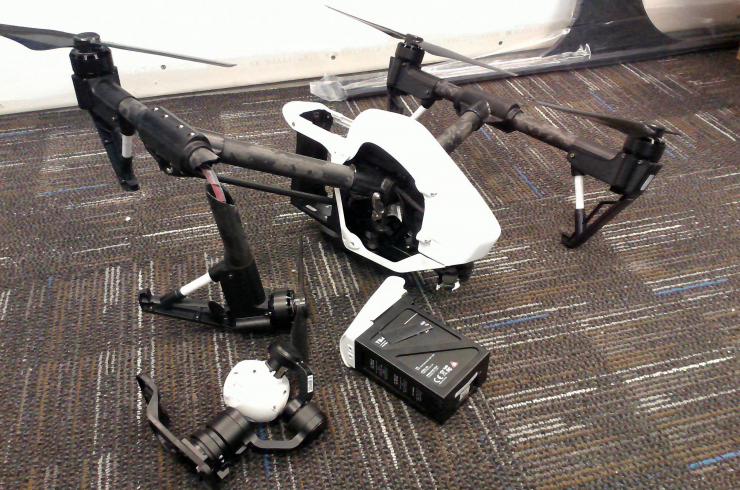 Dropgate – Why Are So Many DJI Inspires and Phantoms Dropping Out of the Sky?
With the recent uptick in reports of DJI Inspires and Phantoms suddenly dropping out of the sky, it seems like the "Dropgate" may soon join the "flip of death" and "Naza/Phantom flyaway" on a list of mysterious issues with DJI drones. Here is a quick look at few reasons why this may be happening and some possible remedies.
These incidents are mostly caused by a sudden drop in battery voltage, followed by auto-landing or even a complete mid-air shutdown, and they seem to be more frequent in cold weather conditions. After examining my own and others incidents of sudden voltage drops, I was left with a few factors possibly contributing to this DJI Dropgate.
Is the Smart Battery too smart?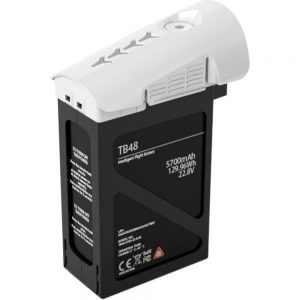 DJI Inspire and Phantom batteries will automatically discharge to their storage capacity when left idle for set number of days. When this discharge process begins, both the built-in and DJIGO app battery indicators may show the battery at full capacity while it is already partially discharged (the capacity is derived from cell voltage, which may trick the drone into thinking that the battery is at full capacity). When the current is drawn, a sudden mid-flight drop in battery voltage occurs. To test this theory, I took four batteries on their first day into this discharge cycle and tried flying them on a cold day. The battery LEDs still indicated full charge, the DJIGO app showed them at 94-96% capacity. All four batteries have dropped to 70-80%within first minute of the flight, and then suddenly dropped to 3-6% forcing an auto-landing. This convinced me that this theory is correct. To mitigate this possibility, monitor the number of days till the battery enters the discharge cycle, only fly fully charged batteries, and hover for 10-20 seconds at the beginning of each flight and watch for any unusual drops in voltage. Many owners limit their flying in the winter, which means their batteries entering the discharge cycle more often, increasing the number of these incidents during cold season. This seems to be the most plausible cause of these battery related issues.
Is there something wrong with the firmware?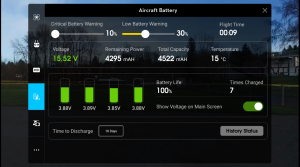 This increased number of incidents coincides with the release of 1.6 firmware version. Is it possible that this firmware has a bug causing these crashes? The chances of a firmware flaw being overlooked increases with the complexity of the drones and their functions. Given DJIs history of not always catching all the bugs before releasing a firmware upgrade, and not being completely honest about the ones they discover (some may still remember the S-800 flip of death or early Naza/Phantom fly-aways) , it is plausible that these crashes are caused by a flaw in the drone or battery firmware. I personally always wait at least few days before upgrading the firmware, and turn off automatic updates on my Apple devices to keep the DJIGO app from automatically updating and forcing firmware upgrades.
Are the drones simply getting too old?
It has been well over a year since the release of the Inspire 1, and many of the machines now have impressive amount of flights and distance travelled. It is plausible that the uptick in these incidents is simply a sign of aging machines coming to an end of their effective life cycle – they simply can't fly forever. It is always a good idea to avoid flying directly over people, especially with "high mileage" drones.
The hope is that DJI does not stay blind to these issues and examines any available flight recorder data and circumstances of these mysterious crashes and quickly offers a solution that makes Dropgate a history.
Connect & Comment: Have you experienced a sudden voltage drop or crash? What were the circumstances? Did DJI  replace your equipment after a crash caused by voltage drop? Do you think that DJI often chooses to ignore obvious problems with their product?