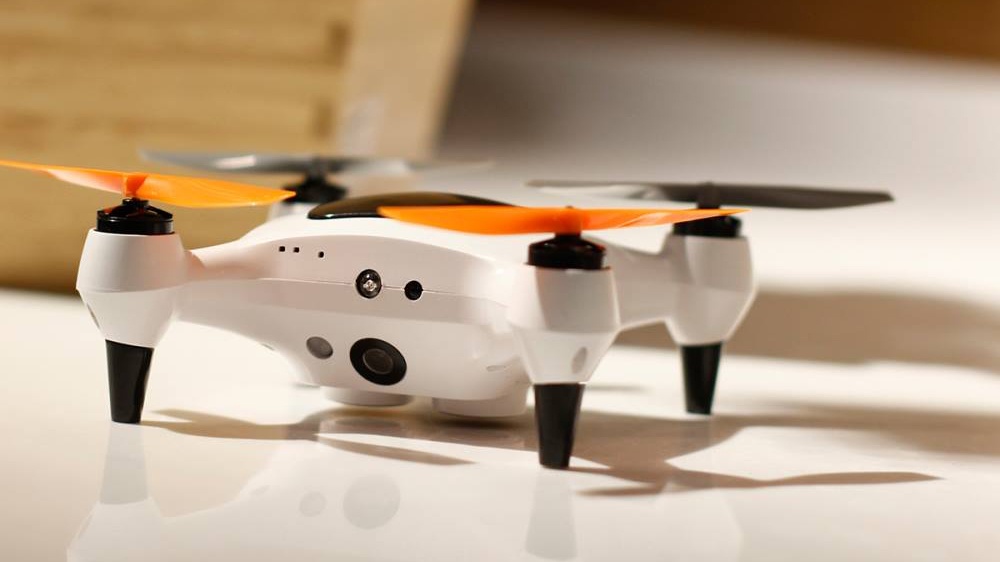 Crunch Time for ONAGOfly and Lily Drones – Will They Become the Next Zano?
After a string of failed drone projects financed through community funding sites – like the Pocket Drone project or famous implosion of Zano drone ($3.5M on Kickstarter), one must ask if any more gullible backers will ever fund another "miracle drone" project again. To find the answer, look no further than the ONAGOfly campaign at Indiegogo.
This 125MM sized drone promises 15MP stills/1080 video, 12-15 minute flight time on 1000 mAh battery, smile recognition, object avoidance, and GPS following- all that for $200 plus $25 shipping, or $300 after the campaign is over. The product is promised to ship in February-April timeframe, and it seems like first few users have already received their product. So far so good, so where is the problem? This particular project very much resembles the story of Zano, with its deceiving advertising and promises of functionality that have only resulted in disappointment on part of the few lucky backers who actually received one.
The Promise vs. the Reality.
[youtube https://www.youtube.com/watch?v=HhzQ_Y-uh5k][youtube https://www.youtube.com/watch?v=LmkQPQZiRKE]
The biggest warning sign in this case was the absence of any actual video footage from this drone – that is until this video surfaced in December 2015 – a far cry from their professional Indiegogo promo video. The promo video shows a nicely stabilized and balanced video footage – something that any drone enthusiast may find difficult to believe with drone of this size and no gimbal stabilization. The company has been excusing the lack of actual video by "not wanting to spoil the surprise", a strange claim from someone trying to sell a camera drone. Nevertheless, this company managed to raise close to $3M, my guess would be from unsuspecting people trying to buy their first drone. The actual footage from this drone looks like from any other drone of that size with fixed camera – shaky, flickering, and pretty washed-out, which is sure to come as a surprise to backers lured in by their promotional video. Also, the first shipped units also seem to be only able to record in video in 720p, no word on the still picture resolution.
The Zano and ONAGOfly campaigns are dwarfed by another "miracle drone" – the Lily, which raised remarkable $34M through community funding thanks to a sleek marketing campaign (again, without any believable examples of footage, or even fully functional prototype). Lily was supposed to ship out this February, but the manufacturer has announced a delay until the summer of 2016, and announced the need for additional funding. While Lily seemed like a great deal when announced, one does not have to look far to find drones that already offer the features promised by Lily, at the same or lower price than paid by Lily's backers. The safety of Lily is also more than questionable-while hand catching smaller drones is not really a problem, there is something a bit unnerving about catching a drone of this size in autonomous flight mode. I think that Lily's late arrival, over-promised functionality, and product safety issues will most likely be few of the nails in this project's coffin.
Connect&Comment: Have you backed a drone project on community funding site? How was your experience? Would you do it again? Do you think that Lily will be next Kickstarter drone project to implode?